Today's blog is dedicated to a creator, producer and legend, Mr. Chuck Barris. May he rest in peace.
https://www.youtube.com/watch?v=_EuiLN2sR8A
Stephanie Panisello: From Coast to Coast, Shore to Shore, Border to Border and beyond the far reaches of our galaxy's solar system, it's time to go all the way live on....
Now here is America's favorite contestant, Pierre Kelly!!!!!
Me: Thank you Stephanie Panisello, who was left out in the cold while gardening the backyard. Anyways, welcome to our little live forecast known as Game show Live! As live as it gets, as live as it happens and as live whenever you feel like it.
Today's program is presented this month by Stan Lee's Hands of Respect. We invite you all to to go handsofrespect.com and get your pin for only $10 to signify unity. Get the message? Tell 'em, Stan!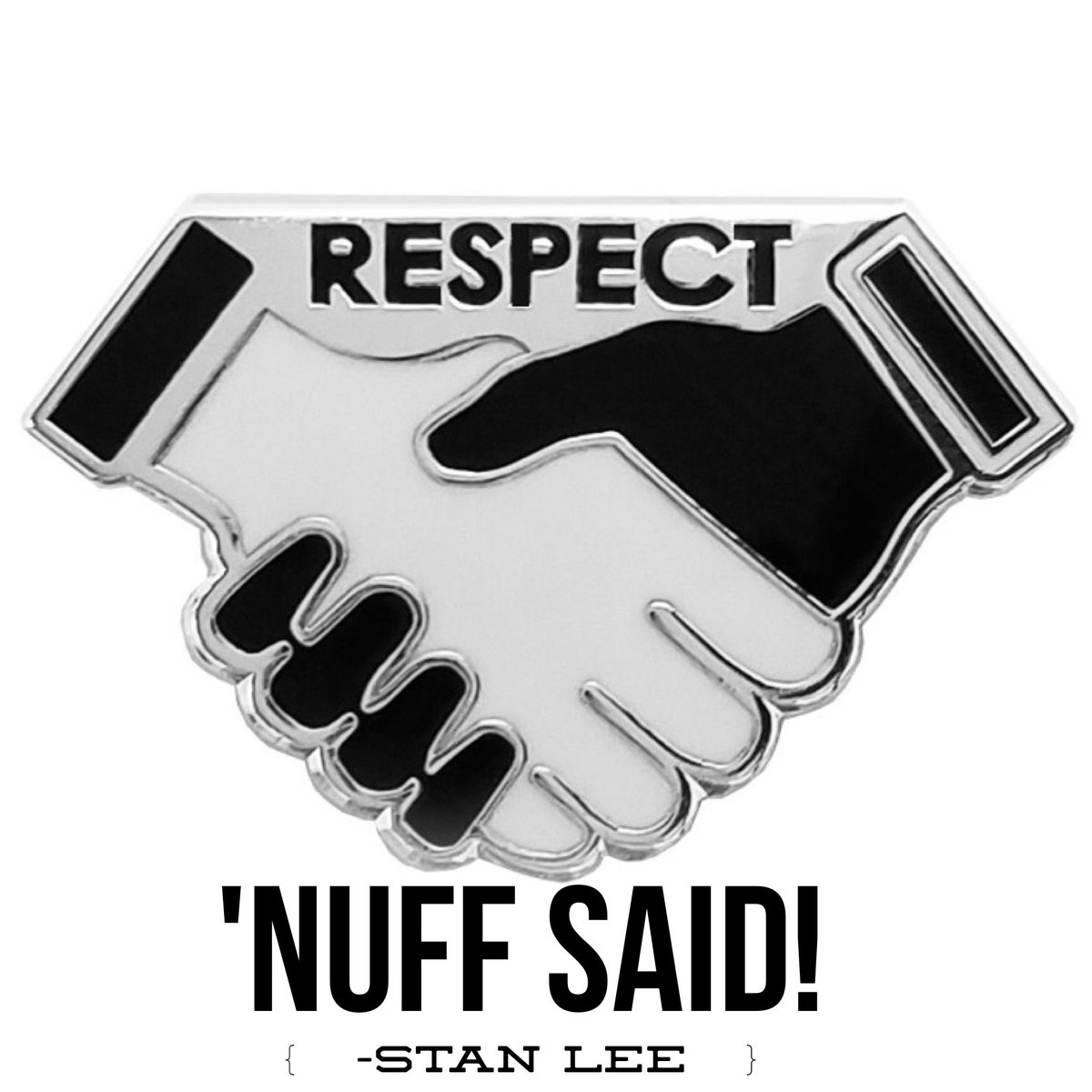 Thanks Stan. Alright, let's get the thunderstorm of news going with.....
The
whatstrending.com
Opening Toss-Up story.
GSN decided to do an upfronts this year, but went behind closed doors in an attempt to regroup and regain composure. In the process, they came back with these new discoveries.
The announcement of new programming follows yet another strong year for GSN. From 2012-2015, GSN had its most-watched years ever and 2016 kept pace with that 4-year period, adding nearly 15 million new viewers to its air*. Additionally, the popularity of the network's programming continues to be reflected on its social media platforms, with GSN originals enjoying more than 33 million social engagements, an 83% increase over the previous year.
"The continued success of our game shows proves there is an audience that is craving fun, feel-good entertainment," said Amy Introcaso-Davis, GSN's Executive Vice President of Programming and Development. "We are sure-fire escape for everyone in the family."
Heading into 2017, GSN plans to bring more viewers into the fold by introducing two new viewer initiatives: an interactive quiz game synced across TV and mobile, powered by Megaphone TV, which allows viewers to play a game within game shows and win prizes while watching GSN. The network has also launched the GSN Now app, which will make selected programming available for fans to watch on mobile devices. The app is available now for download on the App Store and on Google Play. Additional announcements include:
New Series
GSN debuts two new original series this year: DIVIDED (premiered January 19 with a second season scheduled for the summer) and EMOGENIUS, premiering in June.
Hosted by Emmy(R) Award winning executive producer Mike Richards ("The Price is Right," "Let's Make A Deal"), DIVIDED serves as part game show, part social experiment, asking whether a team of complete strangers can agree on the same answer in order to collectively win prize money. Each half-hour episode features four contestants who must come to a consensus on the answers to each of the questions they are given, while a ticking clock reduces their potential bounty for every moment they spend debating. With more money available to win in each successive round, the intensity escalates - from collectively voting a teammate off, to the final twist, when the remaining prize money is divided into three drastically unequal parts and the contestants must agree on who should receive which share - or risk losing everything if the clock runs out. The more the players argue, disagree or dig in their heels, the less money becomes available to them. DIVIDED is produced by Talpa Media USA, Inc. for GSN. Executive producers are John de Mol and Jay Bienstock of Talpa and Michael Canter.
Emojis may be the fastest growing new language in the world, but EMOGENIUS will test how well people have mastered the art of communicating solely with these tricky little characters. Hosted by Hunter March (AwesomenessTV), the show features two pairs of contestants who face off to put their emoji-solving skills to the test. First they'll have to decode a series of pop culture inspired messages. Next they'll send each other strings of emojis in the hope that their partner can guess a longer message. Only one team will advance to the bonus round, where they'll trade off sending and guessing rapid fire emoji messages for a chance to win $10,000. The show is produced by Game Show Enterprises, LLC for GSN. Executive producers are Craig Brooks and Larry Barron ("Idiotest").
We Know Idiotest is returning, but there are new ones in development.
D.I. WHY? (Working Title)
From escaping a straitjacket to putting on your pants without using your hands, the internet is filled with an endless supply of insane do-it-yourself (DIY) videos. With tutorials covering every topic imaginable, these quirky videos often leave us wondering ... who figured that out and why? D.I. WHY? puts contestants to the test as they try to follow instructions and re-create outrageous challenges under the pressure of a ticking clock. The more tasks they complete, the more money they earn. The show will be hosted by the unconventional and unorthodox Josh Ostrovsky (aka The Fat Jewish) and produced by Studio 71 for GSN. Executive producers are Rabih Gholam and Gary Binkow of Studio 71. Michael Agbabian and Dwight Smith of Mission Control serve as consulting producers.
THE TOWER
THE TOWER is a new game show combining trivia with classic tile-matching puzzle games and with an exciting video game feel. A team of two will need to combine knowledge and quick thinking to reach a $25,000 cash prize. Answer blocks fall one at a time from the top of the giant video game board. Using a controller, the players must slide and drop the answers into one of three correct columns. Each column represents a different answer possibility. But be careful: One wrong move will send an entire column crashing down and they'll have to build it all over again. As the columns get higher and the answer blocks come faster, the game gets harder and more intense. In the end, they'll have to climb the "tower" they created, advancing each level by answering a question correctly. The higher they advance up the tower they've built, the more money they win. The show is produced by Banijay Studios, N.A. and executive producers are David Goldberg and Caroline Baumgard
BLAST YOUR PAST (Working Title)
BLAST YOUR PAST, executive produced by Andy Cohen ("Watch What Happens Live") is a genre mashing game show that gives your favorite celebrities the chance to poke fun at their awkward, cringe worthy, and adorable lives - before they were famous! Utilizing photos, videos, mystery guests and more, nothing is off-limits in this studio-based game show where three celebrities will go head to head, as they try to out-embarrass themselves for a chance to win money for their favorite charity. From physical challenges to trivia, the celebrity contestants can't hold back if they hope to make it to the final round. The celebrity who reveals the most embarrassing never-before-seen material wins the game. The show is produced by ITV America and Big Energy Productions. Andy Cohen serves as executive producer, with Mark Efman of Big Energy Productions.
POINTLESS
POINTLESS is the highly-successful U.K. game show produced by Remarkable Television, part of Endemol Shine Group, with over 1000 episodes produced so far. Contestants play in teams of two and are tasked with finding the most obscure correct answers to general knowledge questions based on pre-conducted public surveys. A "pointless" answer is one that none of the surveyed respondents gave. The more pointless answers contestants can identify, the better their chances of dominating the game. POINTLESS is produced by Authentic Entertainment for GSN. Executive producer is Lauren Lexton.
Read more at http://www.thefutoncritic.com/news/2017/03/14/gsn-heads-into-its-2017-upfront-with-renewed-commitment-to-core-game-show-programming-slate-207111/20170314gsn01/#bCifD7AorACidEvq.99
With Cash Cab already in.....GSN had something up their sleeve.....
Hollywood Game Night. The fans wanted it and they got it. Anyway you look at it, 2017 will be GSN's year.




https://www.youtube.com/watch?v=9PXYGBdMsa4



This Friday on Livewire!, Is Hip-Hop Squares statring a revolution?
I'll tell you on Livewire! Catch it here!
https://www.youtube.com/watch?v=FGmuYhkDGBE
Don't get yourself wet. After the break, CBS wants candy!
That's on the way, but first...
(song fades out)
If your childhood memories of watching cartoons hath returned, check...................................this out.
CBS decided to get in on the app bandwagon when Fox heard it wanted to do one based on Shazam.
CANDY CRUSH, the new live action game show based on the globally renowned mobile game franchise premieres Sunday, July 9 (9:00-10:00 PM, ET/PT). The game that has become a worldwide phenomenon comes to life as teams of two people use their wits and physical agility to compete on enormous, interactive game boards featuring next generation technology to conquer CANDY CRUSH and be crowned the champions.
Matt Kunitz, Peter Levin, Russell Binder, Nicki Sheard, VP Brand at King, and Sebastian Knutsson are executive producers for Pulse Creative in association with Lionsgate Television, King Ltd. and CBS Television Studios. Knutsson is King's Chief Creative Officer and is one of the founders of the company. He created Candy Crush Saga.
And Where will it end up?
Sunday, July 9
8:00-9:00 PM BIG BROTHER
9:00-10:00 PM CANDY CRUSH (Series Premiere)
10:00-11:00 PM NCIS: LOS ANGELES (Summer Schedule NTP)
ABC should have their competition on their hands for it.
Meanwhile, the peacock network had some on their own.
NBC on Friday dropped a dozen summer premiere dates, including for the new seasons of The Night Shift, America's Got Talent and Ninja Warrior, plus the debut of Jennifer Lopez's World of Dance competition and its adaptation of Charlaine Harris' Midnight, Texas.
All told, the Peacock network's warm-weather plan lays out like this:
MONDAY, MAY 8
10 pm World of Dance (series premiere)
TUESDAY, MAY 30
8 pm America's Got Talent Season 12 (with new host Tyra Banks)
10 pm World of Dance (regular time slot premiere)
MONDAY, JUNE 12
8 pm American Ninja Warrior Season 6
10 pm Spartan: Ultimate Team Challenge Season 2
THURSDAY, JUNE 22
8 pm The Wall Season 2
MONDAY, AUGUST 7
10 pm Hollywood Game Night Season 5
This summer.....it'll be a good old fashioned dance party!
NBC's new competition series "World of Dance" revealed today the 47 elite dance acts competing for a life-altering grand prize of $1 million and title of "Best in the World." The 10-episode series will give dancers the platform to showcase their talents, led by a judging team of extraordinary dance superstars - Jennifer Lopez (who also serves as an executive producer), Derek Hough, NE-YO and host/mentor Jenna Dewan Tatum.
The series will premiere Monday, May 8 from 10-11 p.m. and moves to Tuesdays at 10 p.m. starting May 30.
In partnership with preeminent global dance brand World of Dance, the series brings the world's elite dancers together to compete in epic battles of artistry, precision and athleticism. Solo dancers will compete against duos and crews in an unlimited range of dance, including hip-hop, popping, locking, tap, ballet, break dancing, ballroom, stomping and more.
Handpicked from qualifying events around the nation and thousands of online submissions, competitors are divided into three divisions: Junior (any size act, 17 years old and under), Upper (groups of 1-4, 18 and older) and Team (groups of 5+, 18 and older). Our panel of experts score the acts using a precise point system developed by World of Dance, using the following criteria: Performance, Technique, Choreography, Creativity and Presentation. The competition consists of five rounds: Qualifiers, Duels, The Cut, Divisional Final and the World Final. In the first four rounds, dancers only compete within their division, but in the World Final - the winner from each division will compete against each other for the $1 million grand prize.
ESPN is back in the game show world....
Bracket Genius, a brand new quiz show, hosted by popular ESPN personality and six-time Emmy award winner Trey Wingo, will debut Wednesday, March 15, with all episodes airing on ESPN2. Bracket Genius will pit university academic teams, consisting of three undergraduate students, against one another in a bracket-style competition for the chance to have their team crowned the inaugural Bracket Genius Champion and share the prize of $100,000. The final 16 universities represented on the hardwood will match up in the same head-to-head games on Bracket Genius where the winner advances by answering questions spanning history, geography, politics, literature, science, pop culture, the arts and sports in a race to score as many points as possible against the clock and their opponent.
"Every March, college basketball fans are entertained by the athletic genius displayed by their favorite players on the game's biggest stage," said Intersport's Executive Producer John Paquet. "The Bracket Genius platform captures that excitement and provides fans yet another reason to cheer for their favorite college or university while celebrating academics and championing the everyday college student."
Trey Wingo's unique combination of wit and humor and his experience hosting a diverse array of marquee ESPN programming including SportsCenter, NFL Live, NCAA Women's Final Four, Baseball Tonight, NBA 2Night and the NFL Draft made him a perfect fit to host Bracket Genius.
"I'm excited to be a part of the show and channel my inner Wink Martindale," said Wingo. "This show, like all the best things in life, is all about the kids."
The eight-episode Bracket Genius series is currently scheduled to debut Wednesday, March 15 at 6:30 p.m. ET on ESPN2 with a half-hour "Study Guide" episode showcasing the playing format along with original behind-the-scenes footage from potential Bracket Genius teams and ESPN personalities.
The opening round matchups are scheduled to air Wednesday, March 22 and Sunday, March 26 at 5 p.m. and 5:30 p.m. ET. Each half-hour episode will feature four teams vying for the chance to advance to the Bracket Genius Championship episode.
Bonus round episodes will air Monday, March 27 at 6 p.m. and 6:30 p.m. ET. These half-hour episodes, Bracket Genius: Extra Credit, will give the four Championship contenders a chance to win extra cash prizes of up to $25,000 per episode.
The remaining four teams will face off in the Bracket Genius Championship episode scheduled to air on Tuesday, April 4 at 7 p.m. The one-hour finale will feature two semifinal matchups, with winners advancing to the final head-to-head battle to determine the Bracket Genius Champion and $100,000 winning team.
Sponsors include GEICO, Devour Frozen Meals and College Ave Student Loans.
NO word yet on when WWE Network will dip its toes in the water.
Drop the mic and nobody gets hurt.
Music icon Method Man and supermodel Hailey Baldwin are ready to pick up the mic as the hosts of TBS's Drop the Mic, the new comedic music series from executive producers James Corden, Ben Winston and Jensen Karp. The pair have been tapped to emcee the celebrity battle rap competition based on the enormously popular segment from the Emmy(R)-winning series The Late Late Show with James Corden. Drop the Mic, which is also co-executive-produced by Ed Thomas, will launch on Turner's TBS on Tuesday, May 2, at 10 p.m. (ET/PT). The series is produced for TBS by CBS Television Studios and Fulwell 73.
Drop the Mic will pit four stars from the worlds of entertainment, music, sports and pop culture against each other in a rap battle royale packed with "I can't believe they just said that" moments. At the end of each head-to-head battle, the studio audience will vote to pick the winner.
"This is a one-of-a-kind entertainment opportunity," said Michael Bloom, senior vice president of unscripted & special event programming. "Drop The Mic is a funny, authentic, high-energy series that brings together hip-hop, comedy and pop culture in a way we've never seen before. Method, Hailey, James, Ben and their team will make sure our celebrity competitors bring their 'A' game to the stage."
"Method Man and Hailey Baldwin are the perfect hosts for our show," said executive producer Ben Winston. "Two talented, funny, great people on a show that we hope will get everyone talking - we can't wait to get started."
And finally. for something strange.....
https://www.youtube.com/watch?v=Vp2DOU8n54s
THE AMAZING RACE returns this season with a race unlike any before. In a brand new twist, all 22 Racers are complete strangers who will meet on the starting line. Before "GO," Racers will immediately compete in a challenge that will determine the order for picking a Teammate, based on nothing but first impressions. These new pairs of Teammates will then have mere moments to learn their traveling companion's name before beginning a race around the world that will span 9 countries, 17 cities and 36,000 miles. The new season of the 10-time Emmy Award-winning series premieres on a new date and time, Thursday, March 30 (10:00-11:00 PM, ET/PT) on the CBS Television Network.
"For years, THE AMAZING RACE fans have suggested we line up complete strangers and match them up at the starting line to see what would happen. These newbie racers begin with no pre-existing relationships or emotional baggage, and the excitement of traveling around the world to complete dozens of gut-busting, mind-blowing challenges quickly ignites tension," said Phil Keoghan, host of THE AMAZING RACE.
"THE AMAZING RACE, in scope, is the biggest reality show ever created. It brings people from all walks of life together on a global scale, and traditionally sends teams with established relationships on an adrenaline-packed, exotic adventure. However, this season, we are excited to pair complete strangers and see how they handle the pressure of traveling the world with someone they just met," said co-creator and executive producer Bertram van Munster.
Participants in the 29th Race around the world include an Army Drill Sergeant, a pro snowboarder, a Wall Street banker, an auctioneer and a college drum major, among others. They will begin their journey in Los Angeles and head to their first destination, Panama City. Along the route, Racers will be challenged with building and delivering desks and school supplies to children in Tanzania, skydiving in Norway and bungee jumping 240 feet into the Corinth Canal in Greece. The first team to cross the final finish line will win the one million dollar prize and be crowned the winners of THE AMAZING RACE.
Nearing Turn 3 and almost to turn 4, we want to know,
Can you....Sqramble This?
Hint: A pet Heidi Klum might own?
We'll give you the answer after this Google play Music Interlude because it's time to....
https://www.youtube.com/watch?v=k99Y-x58eUc
Prepare for a maximum of madness. Prepare.....for a madness of Madison. Prepare......for Madi2TheMax-imum March Madness. Our Match Game mistress of impressionism is off into the Universe.....Steven Universe that is. Let's go right now!!!!
So....were you figuring it out while staring at the stars? No...well, it's a....
If you said it correctly, treat yo self to some Milk-Bone biscuits.
And now, for a Game Show Live! Exclusive!
https://www.youtube.com/watch?v=YS6VFMYGAl0
Sqrambled Scuares, the Carolina's (nearly) weekly episodic program. Almost every Thursday, patrons flock to the BZB entertainment Studios at Baerfoot Landing in Myrtle Beach, South Carolina to sign up for one of 2 spots in a letter combat war. When it's in the can, it's up on the shelf for 72 hours until it's unveiled for the whole Youtube world to see. But there is a way to add in more viewers and get more subs on the channel: By playing a drinking game we just made up. We here at Game Show Live! will share will you all a new secret to get more subs on the channel.
Note: This game is for enertainment purposes only, and is not affiliated with the show's production company, Livewire! media and Warner Communications. Not to mention it's sponsors. And oh yeah, drink responsibly.....for real.
-Start by getting a 20 oz. soda or any other soft drink. Fountain drinks are welcome, too. This is to keep the Famly-friendly guidelines of the show to a maximum.
When a new show drops nearly every Monday on Youtube.....it's party time!
Take 1 sip when Buzz (Berry) mistakes a contestant for somebody famous.
Take 1 sip when Buzz recognizes a contestant that was previously played prior to the show's recording date.
Take 2 quick sips when they show an empty puzzle right before game play.
sip for 3-5 seconds if a new prize comes up. (Reminder: The prize segments take 2-3 minutes before game play to fit the half hour on local cable and have 2 in each show.)
Take 1 sip if Buzz tells you what a placer is. Every. Single. Time.
Take 2 sips if a misser is picked twice in a row.
Take 3 sips if a twofer ends in a misser.
Take 1 sip if a descrambled letter moves out to anotehr place when a placer letter moves to where the descrambled letter was.
Take about 3 sips when you hear the clock telling you it's a minute left.
Take about 2 sips if Buzz picks victims of teh audience. Why can't the camera guy actually show the audience?
Take about 1 sip if Buzz calls a contestant a "newest, bestest buddy." Because.....who doesn't?
Take 1 sip if neither player solves after 5 minutes.
Take about 2 sips if Buzz quickly tells you about a prize before play resumes.
Take 1 sip if Buzz says something funny.
Chug for 2-3 seconds if one person takes the 2nd set but doesn't have enough to win the game.
And if one person solves the Super Sqramble......................Floor it!!!!!
So there you have it. The rules of the drinking game. Any questions?
https://www.youtube.com/watch?v=SzI_DkHpLT0
That's it for this week. Today's consolation prize is a busted bracket from our office. Soak in the revelry as to why Villanova got knocked out of the 2nd round. Go Badgers!
Don't forget to email me at
kellypierre8@gmail.com
,
coppockonsports@yahoo.com
, Pierre Jason Kelly on FB and @Johnny_Arcade on twitter. Also I'm on Snapchat as MisterGSN and Instagram as Mister_WCW. We will return next Wednesday, and until we return, Play on playas.