(Geeking out on movies isn't always easy to pick with Fandango. That's why you need to check out which one you like and.....bingo! Fandango.com for more of the 411.)
http://www.youtube.com/watch?v=KNiIenc7ovs
VO: This is GSN The Know. The most informed and entertained blog in the United States of America. Now, from the WIlton-North building, here is the man about games, Pierre Kelly.
Me: Swing down, sweet chariot, stop & let me ride, because a plenthora of games are on the other side and GSN is that paradise of game show heaven. Hello everyone. We got something to look forward to this week. Hope you stretched well, because it's....
http://youtu.be/Gxa_8FSTkXQ
The Starting Line.
According to GSNN's blogspot page, the network will seek out in Bible for a 4th season as early as next year. It had a knock to the head in viewership by the start, but slowly made a comeback as the season wore on. Another show also getting another season is "The Chase." The game continues to get better & better with each passing Tuesday. Recently, the super offer came in as of this week to bring in more viewers and you guessed it, a 4th season will be in the works. No word yet on when the renewals will unfold.
(song stops)

(song stops)




http://www.youtube.com/watch?v=gcRt2eXiHX0



In just a moment, your last preview of Skin Wars before you watch it or skip it tonight and marathons come December? That mystery will be solved after this brief pause.
(song fades out)

(Quick fade out)
We're back. Hope the ads you watched brought back sweet memories. What's sour though is.......
Hang on just a sec......
I think Flasher has it........here it is.
Tonight, as of this writing, begins a premiere as GSN delves into the world of bodypainting. In fact.....
The New York Post came up with a story on the show itself. Nothing takes bodypainting to the imagination. So we have painters going for that $100K. So let me get out of the desk for a moment, and let you sit back, chillax, get you some snacks to munch on and sodas to drink on and have teh contestants introduce themselves. Okay, you can go ahead, people......

What, is taht it? Okay then....
(heads back to the desk)
That was 6 we only have and that's it. 6 of the 8 painters. Where's the other 2? Maybe they were shy for teh camera, but tune in tonight and you'll see why. Why? Because you want to..........skip it. Yeah, that's it, SKIP IT!
SKIP IT!
SKIP IT!
SHall we check.......
Last week, I asked you to finish this sentence "I'm So GSN...." I'll let James Greek kick it off.
"Harvey Feud is my favorite show."
Mine is Bible. As you all know, everyone is entitled to their own opinion. Finish it, Trent McSwain.
"
I like shameless promotions."
Ummm.......okay. Jerry Girardi, finish it, please!
"
I like my end credits and plug fees on classic game shows squeezed."
I used to like mine unsqueezed. Where did it go? Maybe Brendan Richards can finish that.
"Classic shows have no meaning to me."
Actually, they do mean a lot of what GSN is. John Fenner to finish the segment.
"I'm so GSN, Steve Harvey is at the top of my royalties list!"
That takes us to the 2nd intermission presented by swagbucks.com. To kick off our annual Acoustic August, we took our cameras to Caritas Village in a run-down section of Binghampton here in Memphis. There we found Summerglen, a trombone & marimba duo who have been on this blog before. Sinema caputred the action and now we're passing it along to you. Here they come with their theme song.
Nice job, guys! You rock! To the 3rd period.
GSN will turn 20 in december and if they're lucky, marathons of shows we haven't seen in a while may come. Imagine getting Friend or Foe?, Cram, Russian Roulette, Inquizition, DJ Games, Hollywood Showdown, Camouflage, The All New 3's a Crowd, Anything to Win, classic Feuds, Bullseye, Tic Tac Dough, Body Language, etc, etc., in one wekkly marathon of one per show. This would not only bring the luster back to where it used to be, but to recapture the magic of what GSN did back then. This could bring in more people, because the Jim Lange tribute was just another day in GSN-land. So ask yourself, would you watch this....
over this?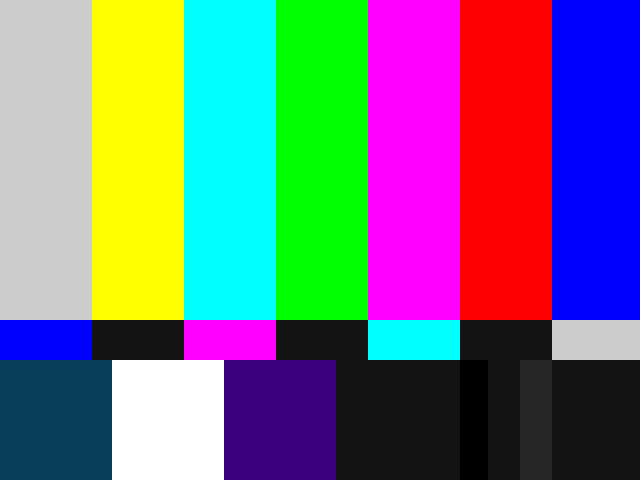 I Think so.
And today's blog is presented by the View Master. Everything's in 3-D, so why not you? Get it today!
Don't forget to email me at
kellypierre8@gmail.com
,
coppockonsports@yahoo.com
, Pierre Jason Kelly on FB and @Johnny_Arcade on twitter. We leave you now with Summerglen doing "Vitate." Play on, playas.