And we danced.....
(Hey gamers, Hulu is the sponsor of the month. You can watch all your favorite TV shows online. Oh sit? They got it. Spell-Mageddon. Of course. The American Bible Challenge?.....I don't know, but you'll find them all at hulu.com. And the blog? It's so on.)
http://www.youtube.com/watch?v=KNiIenc7ovs
VO: This is GSN The Know. The most informed and entertained blog in the United States of America. Now, from the WIlton-North building, here is the man about games, Pierre Kelly.
Me: Hello everyone. It's Patriot Day 9/11 and we do a tradition by standing and saying the pledge of allegiance. Say it with me:
I pledge allegiance to the Flag of the United States of America, and to the Republic for which it stands, one Nation under God, indivisible, with liberty and justice for all.
Now please continue to stand as my hometown hero Lauren Autrey sings the national anthem.
and....LET'S BLOG! Let's get right into it with the first quarter. Hilty, take me to the hourglass.
http://www.qwizx.com/gssfx/usa/gtp-spaces.wav
WIth Feud from 1-5, it was tied with "The Chase" at 6th and filled out the rest. Now the ones who ran out of time.
http://www.qwizx.com/gssfx/usa/gtp-ding.wav
Baggage came in first and Feud was next. After a Friday showing of Minute, Pyramid 2012 was sandwiched and got molds from Match Game. After a double dose of Baggage, DED was in a soft cookie with Password Plus with worms. That's the first period, Hilty, stop the bout clock.....now!
http://www.qwizx.com/gssfx/usa/it-catselect.wav
http://www.youtube.com/watch?v=gcRt2eXiHX0
After the jump, Which GSN alum made the new season of DWTS, and why both on GSN may have worked. All after this mandatory TV timeout.
(song fades out)
http://www.youtube.com/watch?v=XXwptHtsqL4
Back once again and as you may have guessed.....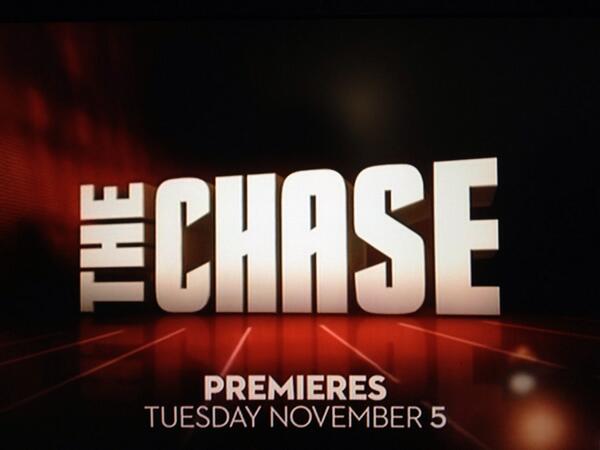 "The Chase" is coming November 5th with the last 2 episodes of the 1st season to kick it off. It'll lead to a brand new MTWI in which....
It recently moved to 6 CST yesterday....in order to get more eyeballs.
Also, the new DWTS season acquired Bill Engvall from "Lingo '11" to be in the cast. Let's hope he may win a mirrorball trophy, but we;ll track his progress on our next blog.
We know TABC3 is coming and if you wanna be casting, here's where to find it:
Saturday, September 14th:
*Cleveland, Ohio: 10am-4pm; Doubletree by Hilton: 111 Lakeside Avenue E. Cleveland, Ohio;
*Charlotte, North Carolina: 10am-4pm at the Doubletree Suites by Hilton Charlotte: 6,300 Morrison Blvd.
Saturday, September 28th:
*New York City: American Bible Society, 1865 Broadway.
*Dallas, Texas: Meridien Dallas, 13,402 Noel Road.
They're even casting in LA as we speak. We'll have teams once this is over.
http://kdal610.com/news/articles/2013/sep/09/jerry-springer-will-host-price-is-right-live-show-in-duluth/
Jerry Spirnger of "Baggage" will host TPIR live in Duluth, MN. and finally.....
http://www.usaweekend.com/article/20130906/ENTERTAINMENT02/309060014
Cedric The Entertainer of "Millionaire" mentions Match Game and the Dawson Feud as his faves.
Now the 2nd intermission presented by swagbucks.com. This time, it's Postmodern Jukebox. If you think New Edition's "Jealous Girl" sounds 50's or Bruno Mars' "Treasure" sounds 70's, it makes sense, but the brainchild of Scott Bradlee takes current pop hits and turns them into vintage versions like this one that got a lot of views when this first came out.....
And we're not stopping. Time for the 3rd period.
When DWTS on GSN premiered last year, many were headed for the nearest bomb shelter, but prior to that, Shandi Finnesey, Jerry Springer, Sherri Shepard and most recently, Bill Engvall have tried their luck at DWTS before or after hosting a GSN show. The first 3 never won a mirrorball trophy, but only one judge named Carrie Ann Inaba is the only one who did host a show. The only one to win a mirrorball trophy? Apolo Anton Ohno, of course. He's doing MTWI right now. Even some aqcuired by GSN has DWTS alums like John O'Hurley who came so close to winning, but came to replace Richard Karn on Family Feud. Can there be a way to have either Jeff Foxworthy, Brooke Burns, Guy Fieri or Mark Labett come to DWTS? We'll see.
http://www.youtube.com/watch?v=0FCHk_gSwKo
Score one for the week! Today's blog was brought to you by glitter. Because all that isn't gold.
Don't forget to email me at
kellypierre8@gmail.com
,
coppockonsports@yahoo.com
, Pierre Jason Kelly on FB and @Johnny_Arcade on twitter. Play on playas, and God Bless America.